S
| | | |
| --- | --- | --- |
| | THE LUCKY ROCKETS | |
From GERMANY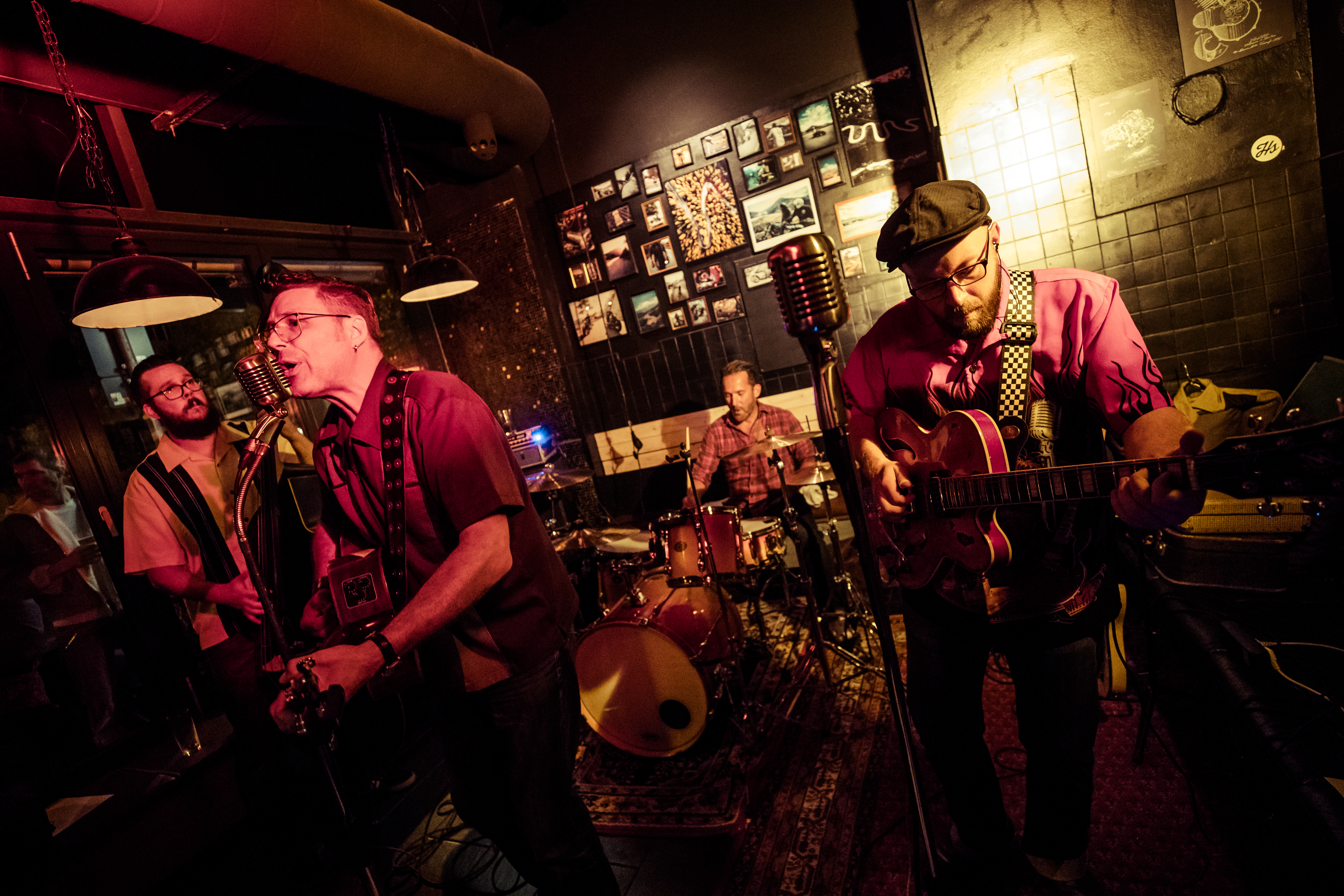 The Lucky Rockets from Stuttgart, Germany, have been active on the rockabilly scene for several years, gaining success at festivals such as HANGAR ROCKIN in Switzerland and Emergenza in Germany. Still, it's the new line-up which has brought a sparkle to the band's sound:
Michael Wehner. Lead singer, guitar player, songwriter and a diehard Bavarian. He has started the band.
Kirill Prasalov. Songwriter, singer and THE rockabilly guitar player from St. Petersburg, Russia.
Alfons Martin. Coming from the deep heart of Southern Germany, he doesn't slap his double bass, he smacks it in wild neorockabilly style.
Michael Schröder. Drummer with heavy metal background who has recently developed an addiction to rockabilly. All the way from Bremen.
These four guys have met in Stuttgart and mixed their diverse ideas into a blend that consists of original songs which are fast but melodic and sound old school but still fresh. They bill it as neorockabilly but you'd better hear yourself and see.
A new album containing 12 self-written songs, produced at the well-known rockabilly studio in Calw, Germany, is coming soon. Just hear the news, the Lucky Rockets will deliver some good rockin' to-night! Digitally already available on Spotify, iTunes, amazon music etc.